Just a reminder we have Spring Pictures tomorrow!


Happy Monday, LPS Families! Check out our latest LPS Newsletter. Pay special attention to the in-house field trip payment due and family night information!
https://www.smore.com/mdf97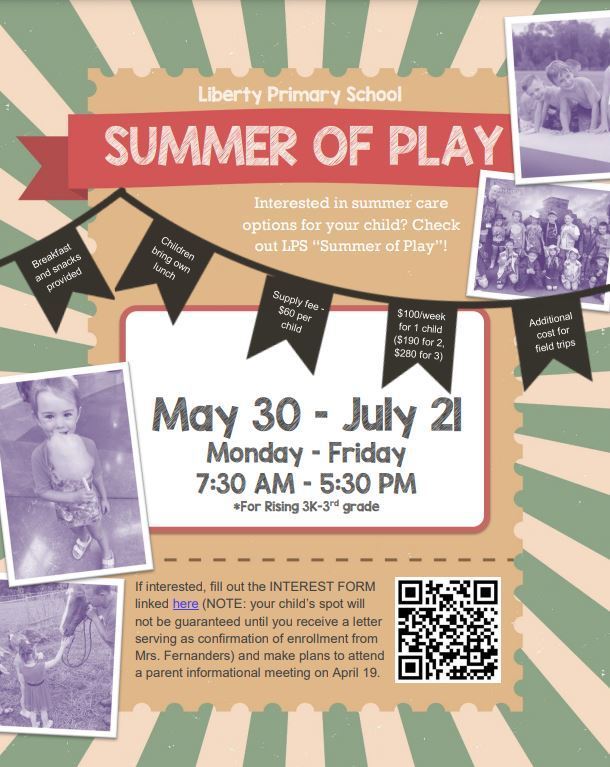 PACK families, yearbook sales have been extended- but not for long! If you want to secure a 22-23 yearbook for your child, go to ybpay.com to purchase one for $25. We will close sales soon based on availability- so get yours today!
www.ybpay.com
Select: "Search for your yearbook ID code" to get started!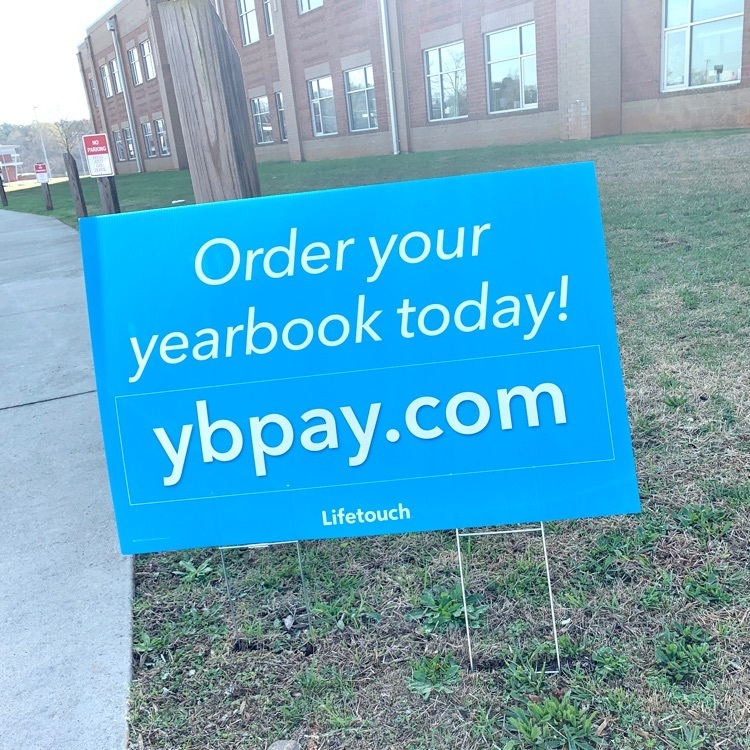 We are so excited about celebrating Read Across America Week with our students next week. We look forward to seeing our PACK in their pajamas on Monday!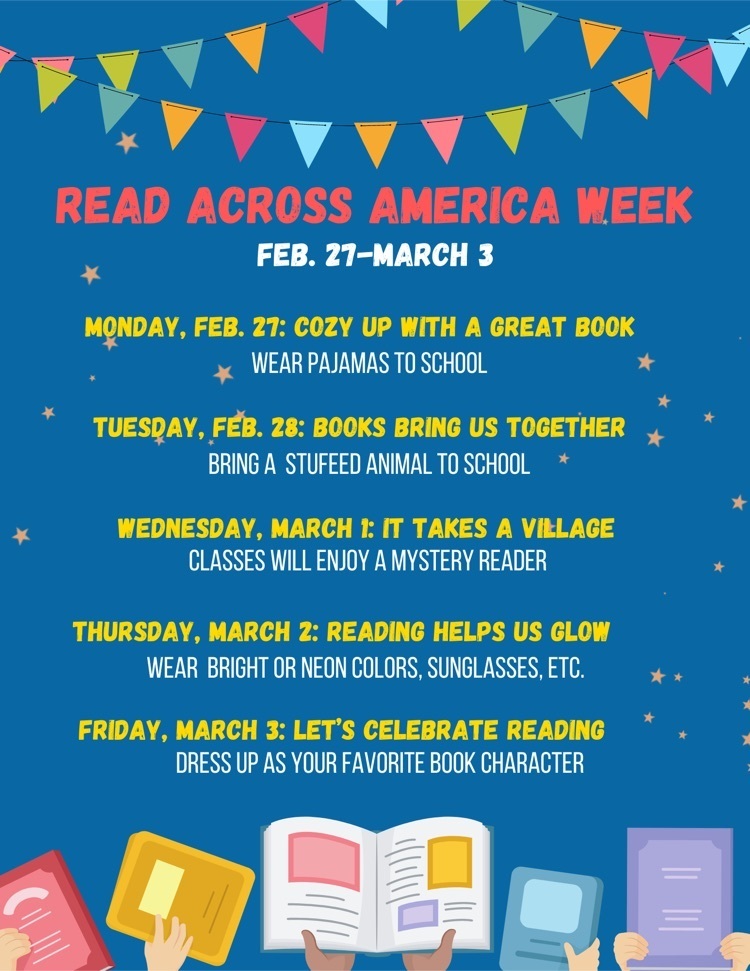 Be on the lookout in town this week for red hearts in the windows of downtown businesses! A red heart in their window means that there is a bin of books inside for your child to choose from! Remember to scan the QR code, fill out the form, and post a picture with #LibertyLovesLiteracy. Let's spread a love for literacy throughout our community! (NOTE: the post office, bank, and library were closed yesterday but are up and running today!) Happy reading!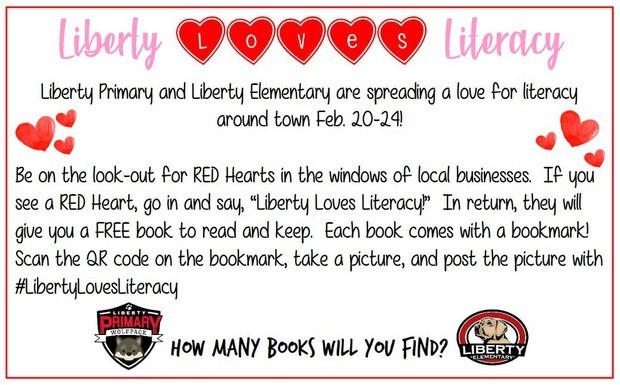 Today, SDPC is celebrating our School Resource Officers! Thank you, Deputy Michael Nix, for all you do to keep our school and students safe! each day!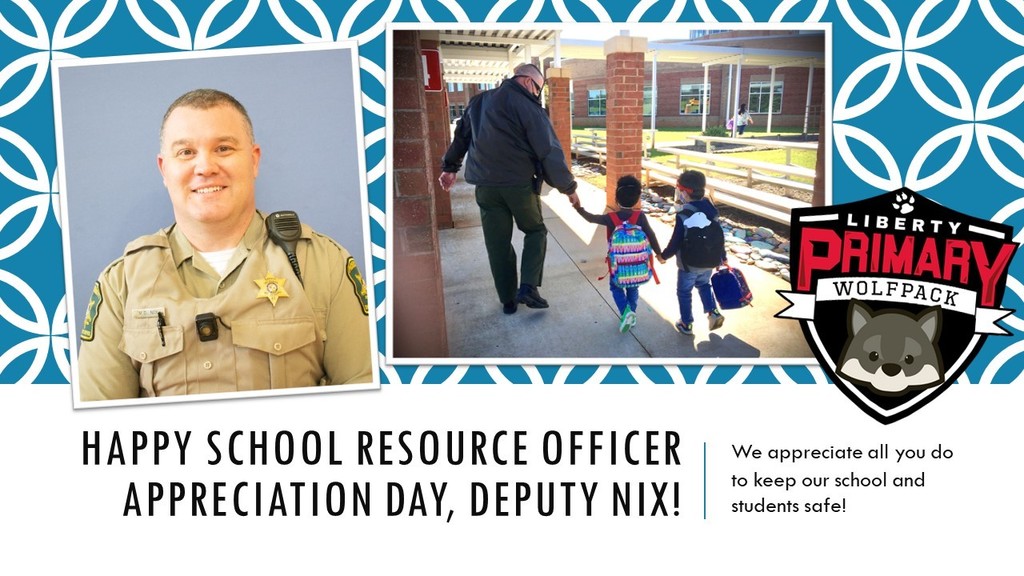 Our Wolfpack has the fortunate opportunity to be served by the best school counselor around - Mrs. Tina Kelly! From greeting students in the mornings with a smile and a (paw!) shake, to offering a listening ear to anyone (even adults!) who need it, Mrs. Kelly and Chewie make our school a better place! Mrs. Kelly, thanks for all you do for our staff, students, and families!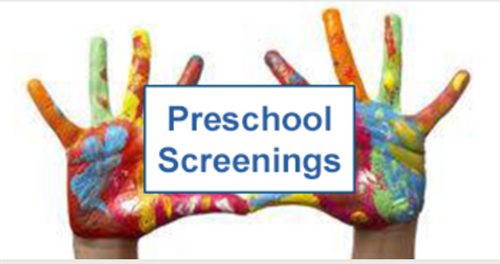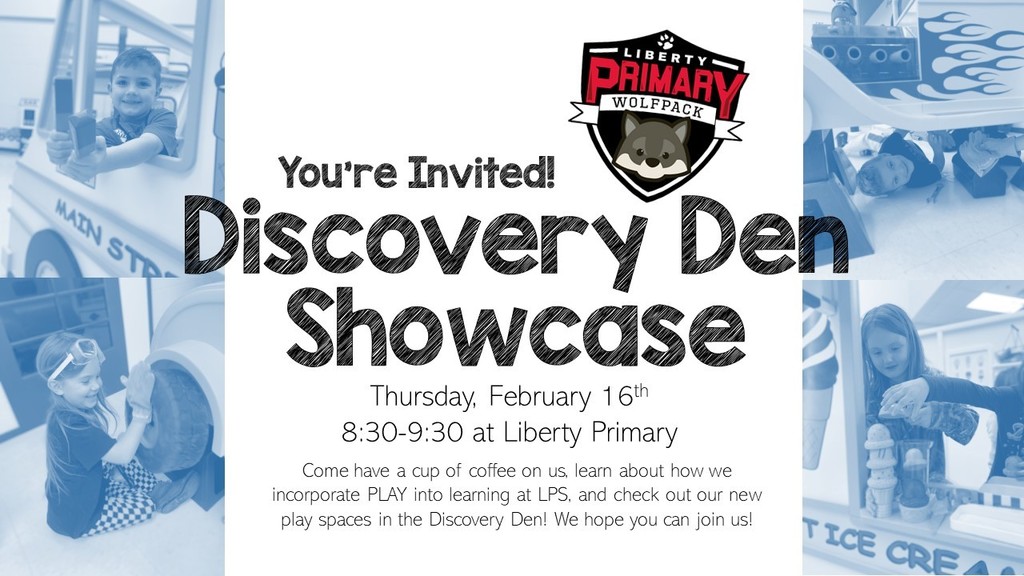 Good afternoon, PACK families! We are looking forward to celebrating Global School Play Day tomorrow! Check out the information attached here!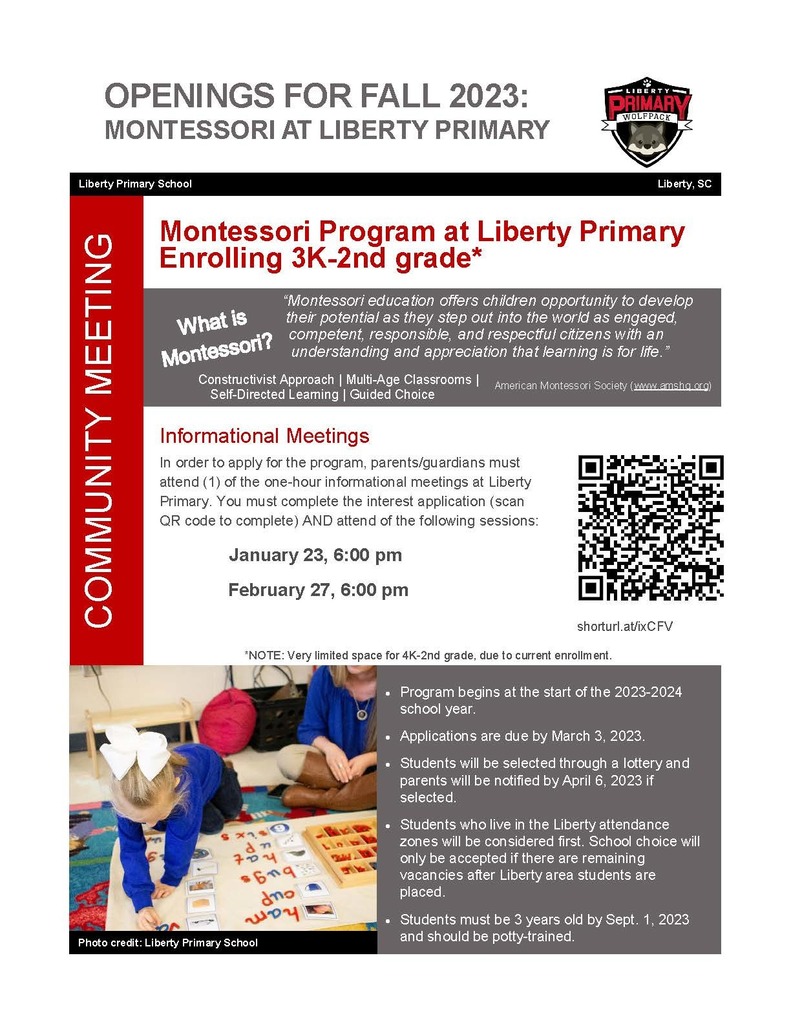 PACK Families, check out the flyers sent home today! Our 2nd grade classes are raising money for a field trip: From January 23-February 3, you can send in money for a Chick-fil-A cookie to be delivered to a friend at school on February 10th (our Valentines' Party Day). If you would like to purchase a cookie for your child (or their friend), fill out the form on the back of the flyer and send it in with $2 per cookie. All profits will help send our 2nd grade to the Georgia Aquarium in the spring!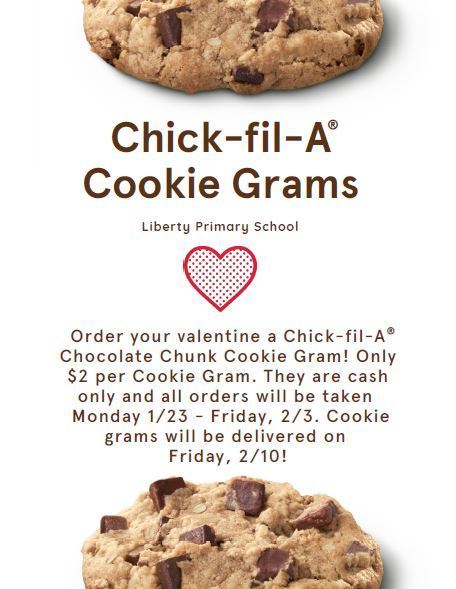 Family Night invitations are going home with students this week! Be on the lookout so you can make plans to drop in on Wednesday, February 1 from 5:00-7:00. We hope you can join us for an evening of play-based fun!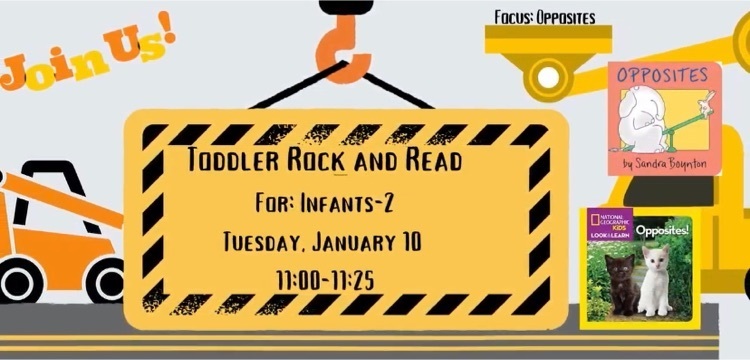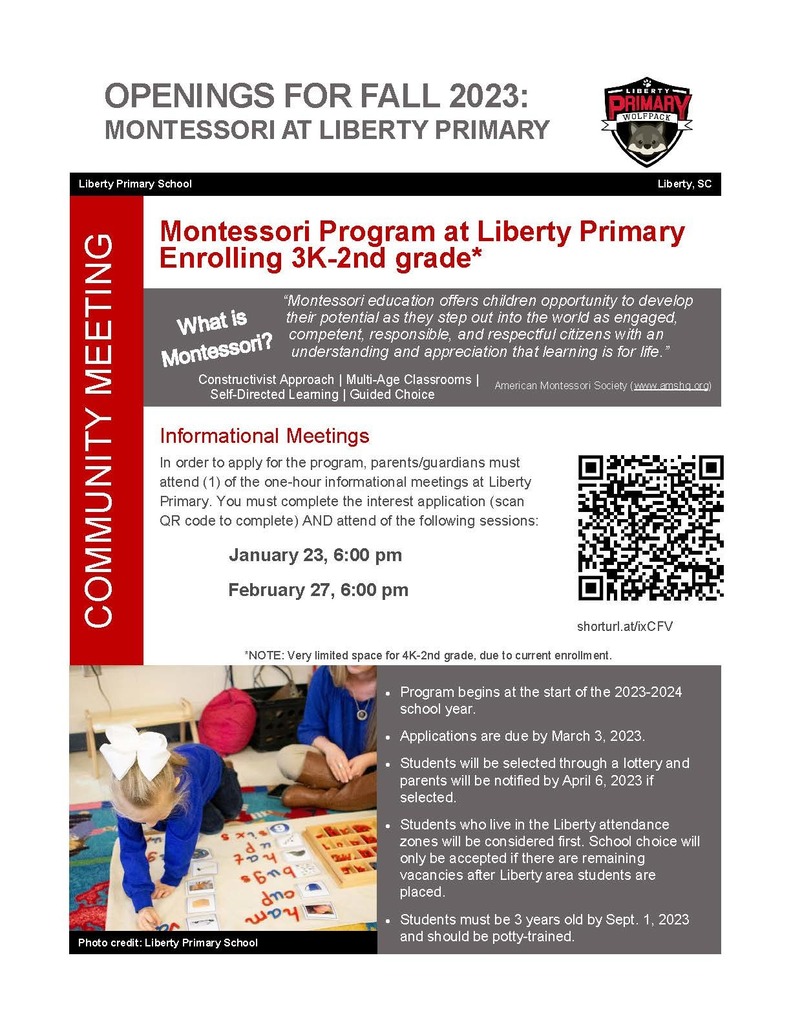 3K and 4K Application Process is Open for the 2023-24 School Year! SDPC is now accepting applications for our 3K and 4K programs for the 2023-24 school year! For more information, please visit our Pre-K website at
www.pickens.k12.sc.us/page/pre-k-information-page
. Note: 5K Registration will begin on January 11.