We are excited to announce... Toddler Rock-n-Read is BACK at LPS! Infants to 3-year-olds (and their caregivers!) are welcome to join us for a read-aloud and a hands-on activity in the library on December 7 at 9:00 am.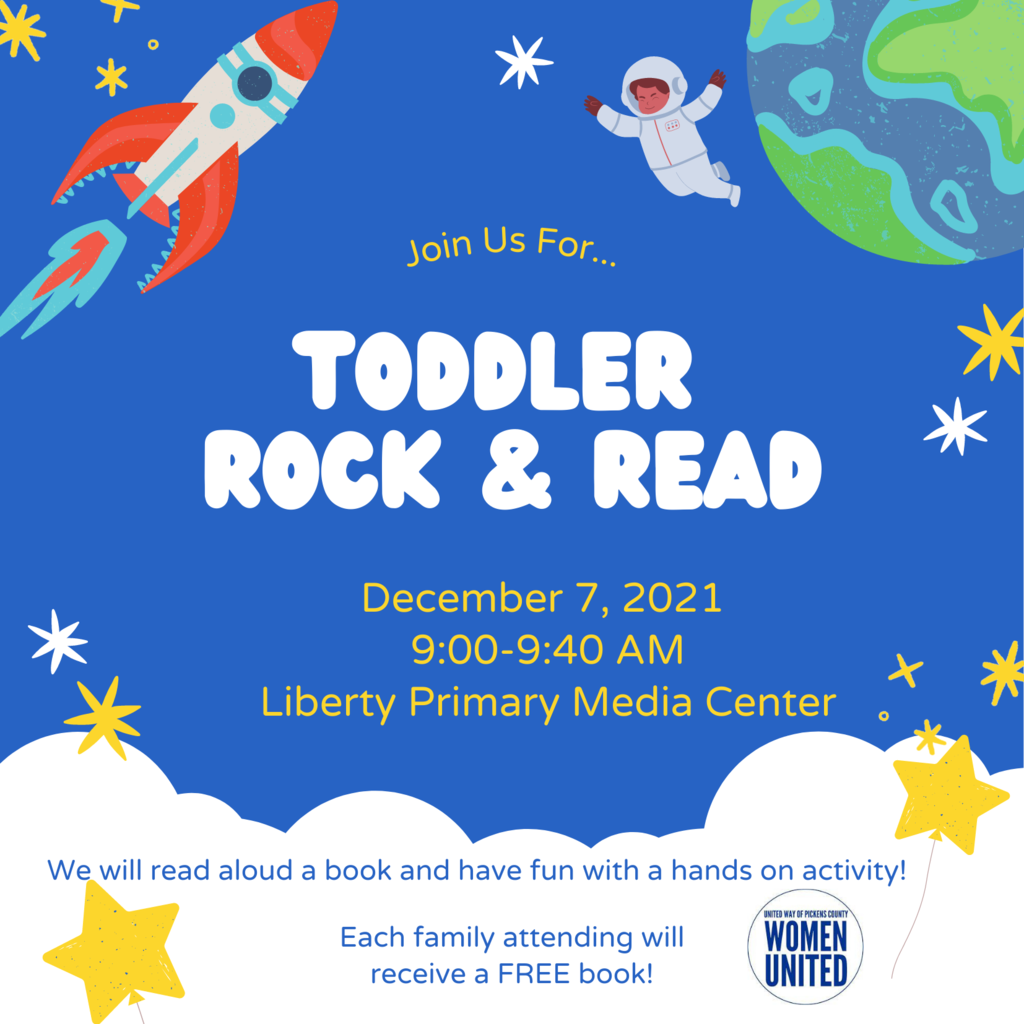 Good Morning from LPS! Just a reminder that we will not have Goalpost. Please make sure you have communicated how your student will go home today if they normally attend Goalpost.

This just in: Students in Mr. Norris' computer class have been working on coding! These second students were so proud to show off their projects today!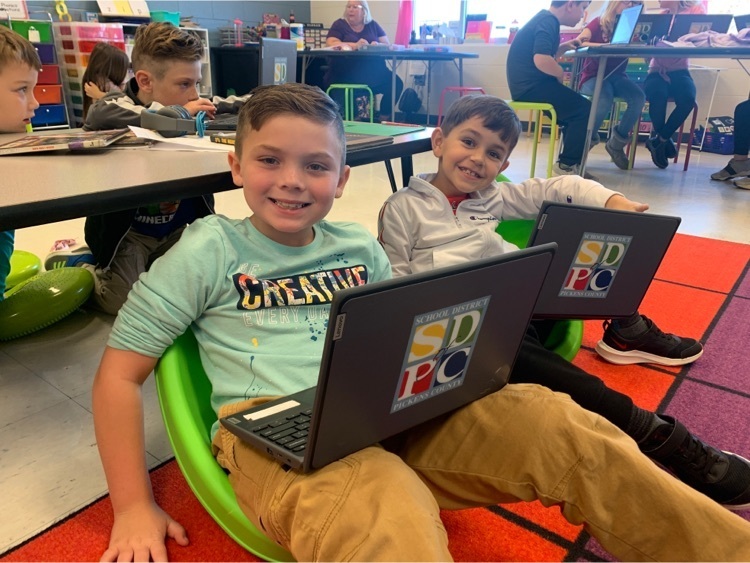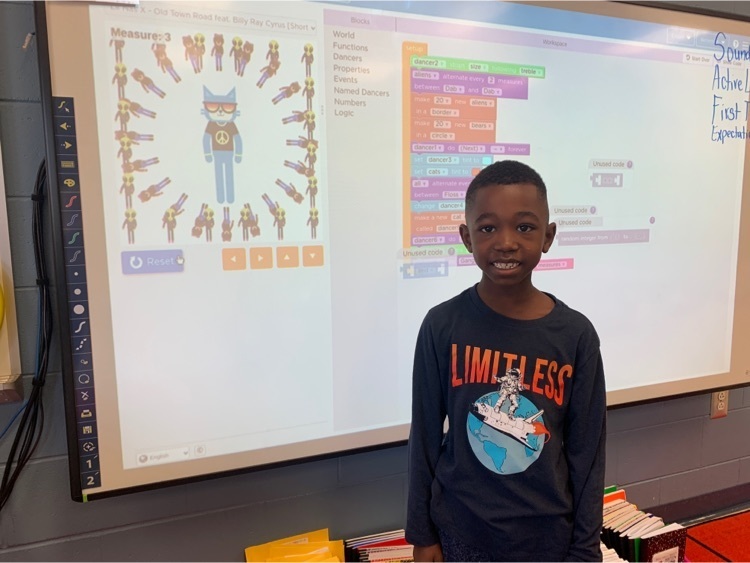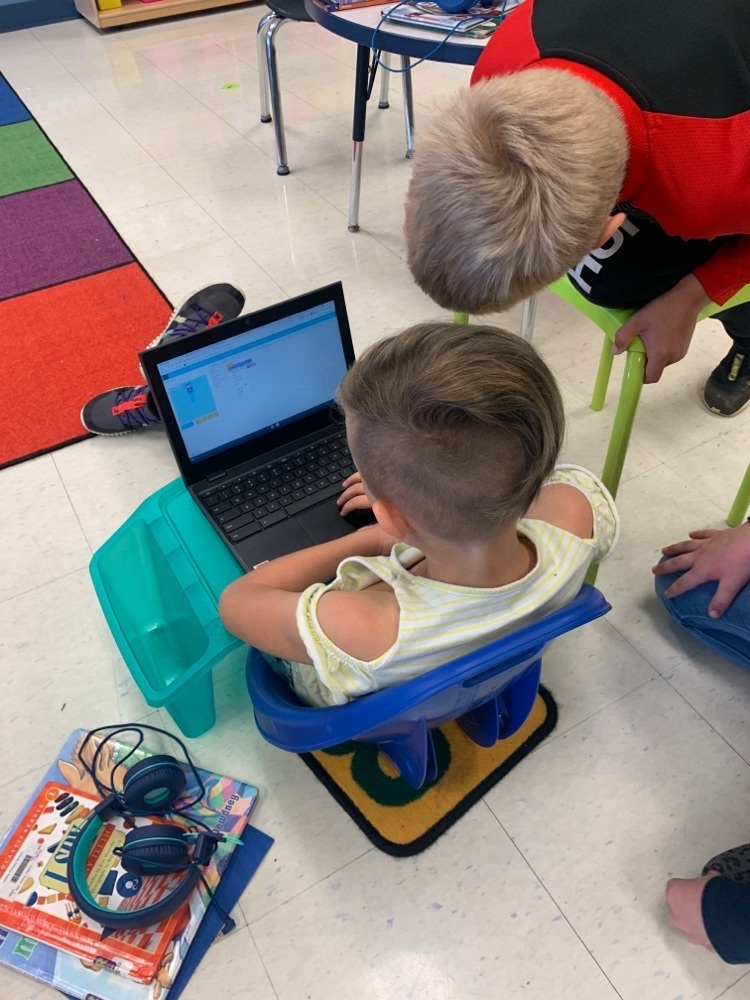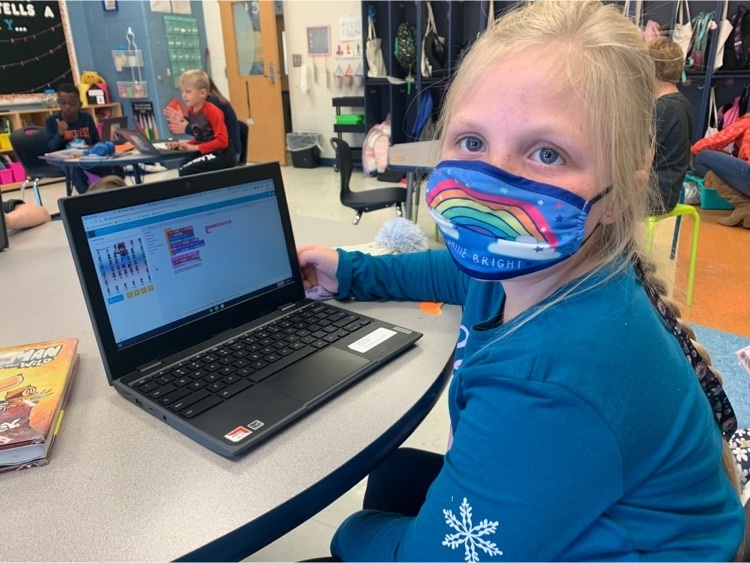 This just in: PIE Face to review author's purpose was a hit in second grade today!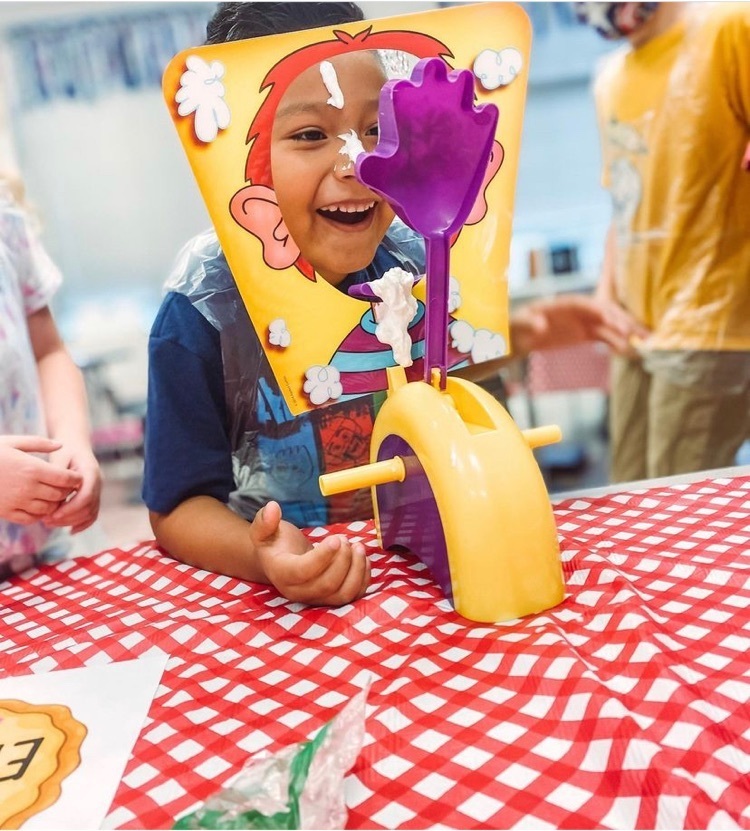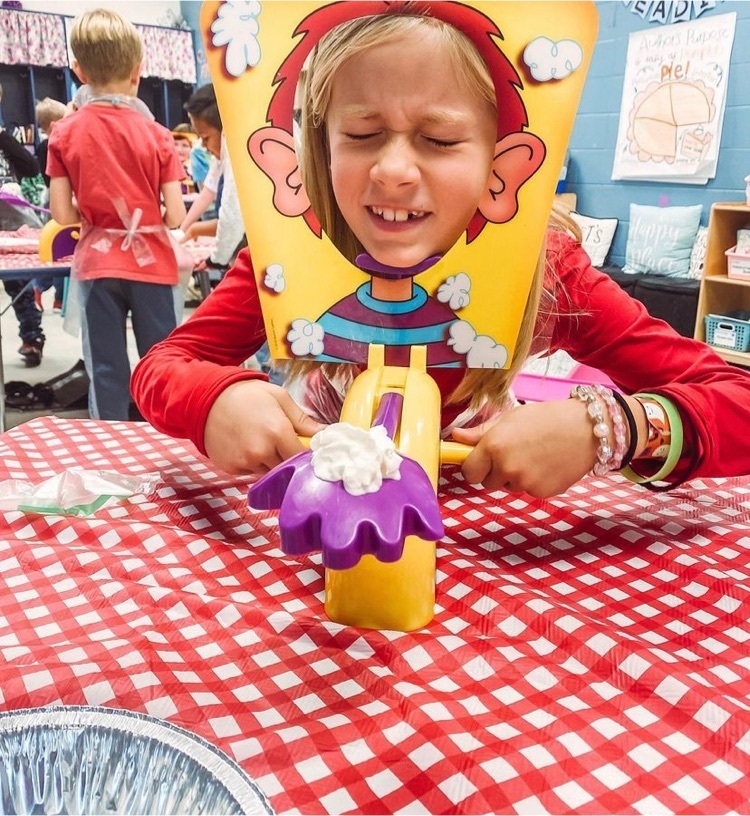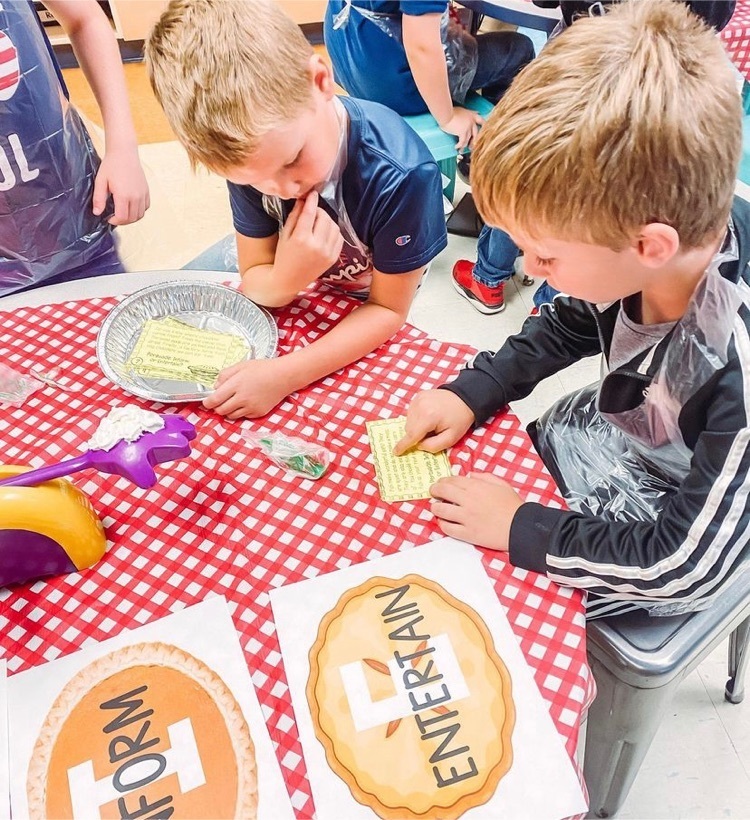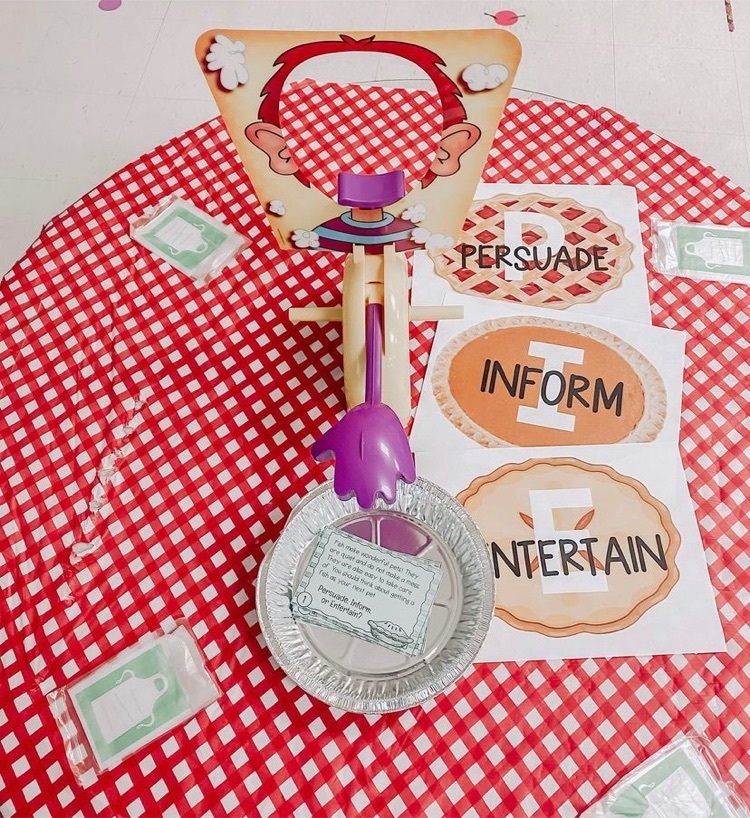 We have openings in our Pre-K program for this school year! Let us know if you are interested for your 3- or 4-year-old kiddo!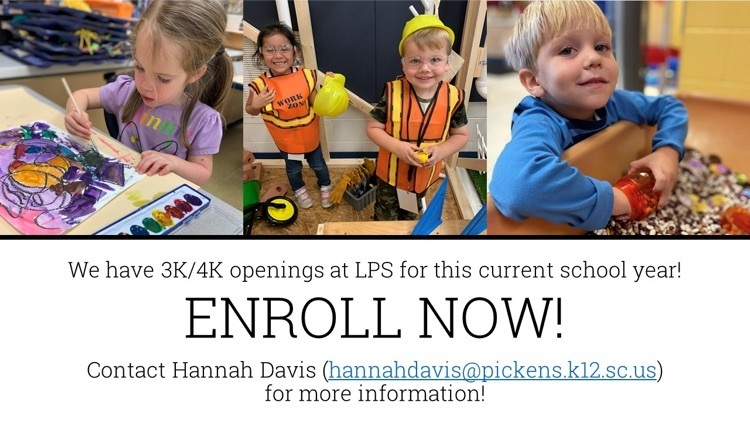 How are you spending your Thursday night? Join us for Humphrey trivia!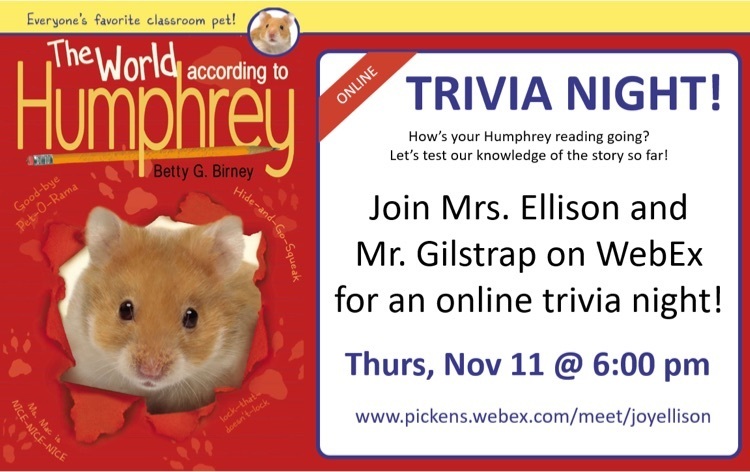 It's been a great first week of November at Liberty Primary! Last week, we had our grand opening ribbon cutting ceremony for our new, state of the art play space- the "Discovery Den." Play is "the work of the child" (Maria Montessori) and one of our foundational beliefs at LPS! Research tells us that it takes approximately 400 repetitions to create a new synapse in the brain- unless it is done through play, in which case it only takes 10-20 repetitions (Dr. Karyn Purvis, Karyn Purvis Institute of Child Development). At LPS, we are intentional about learning through play in the classroom, and our brand new Discovery Den allows our PACK to continue their learning in a high quality, visually stimulating, and motivating environment. Our kiddos have had a blast getting into the Discovery Den this week- they put out fires in the fire station, shopped for groceries at the farmer's market, treated some sick pets in the animal hospital, and wrote letters in the post office- just to name a few! Ask your child what play space they played in this week! We can't wait to see how our Discovery Den transforms our students' learning in a real world, authentic way!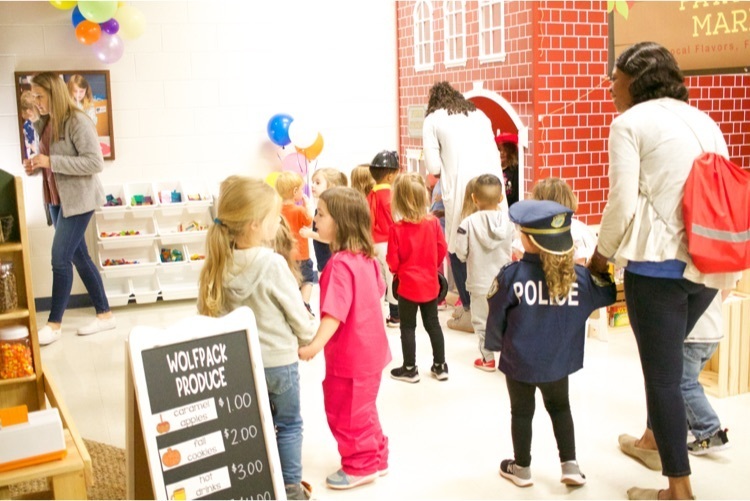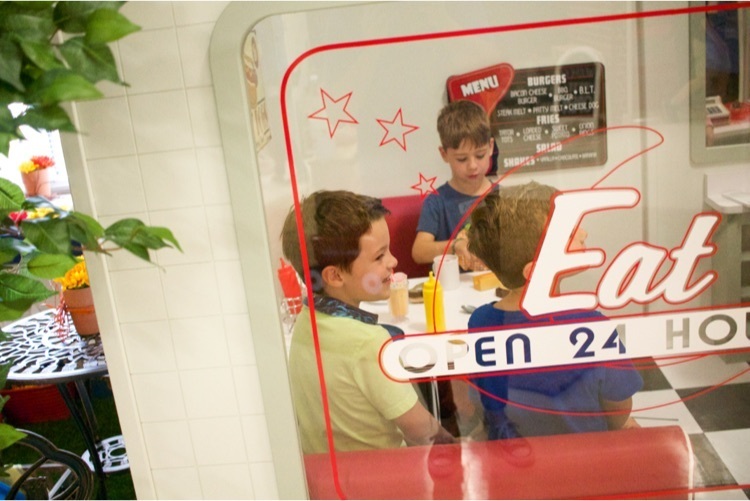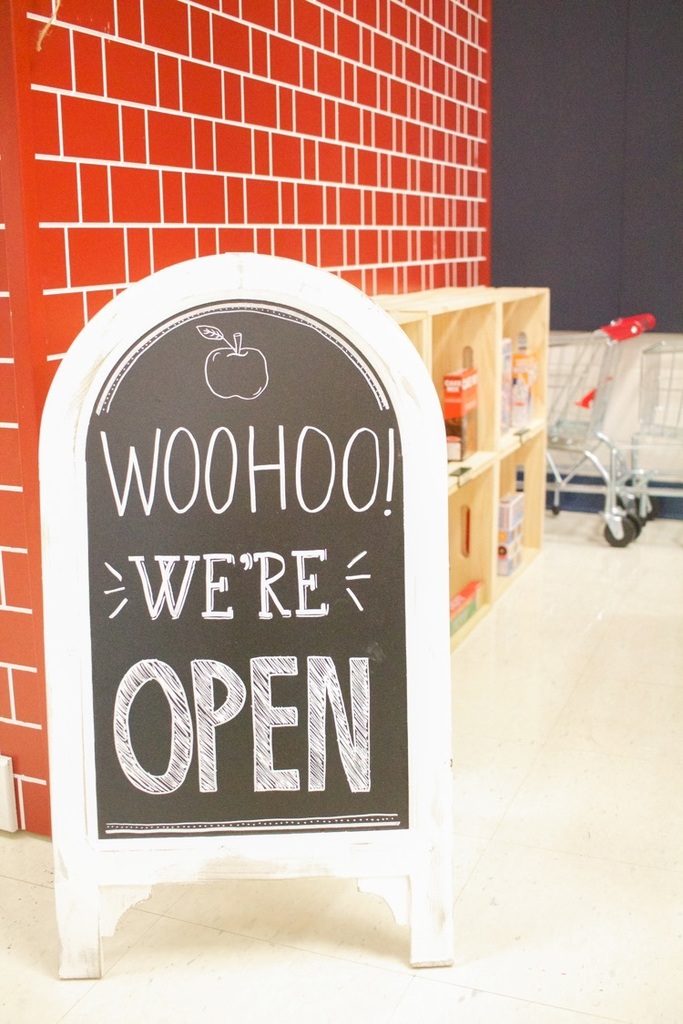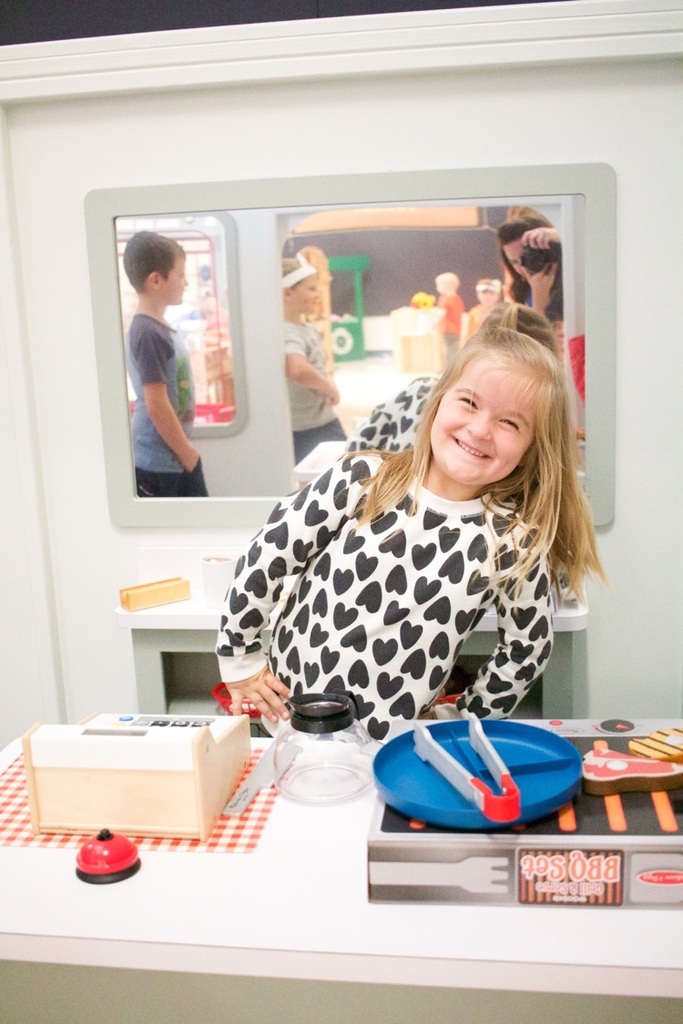 PACK families, we will have MAKEUP picture day on Monday. If your child was absent from school on our original picture day (9/22), please make plans for them to have their picture taken on Monday morning. Thank you!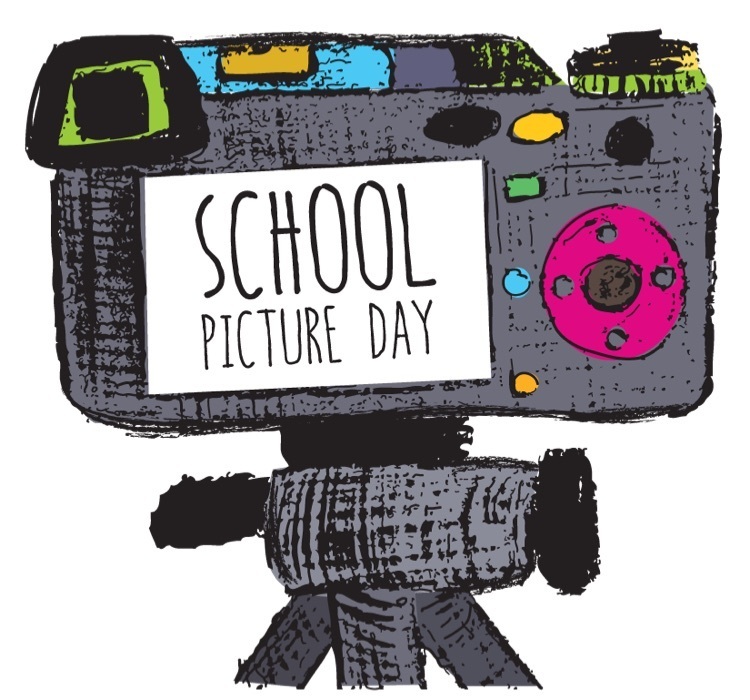 Reminder: No school on Monday! Enjoy the long weekend!

Our Wolfpack had such an incredible day at our 2021 LPS Fall Festival! Students square danced, took a hayride around the grounds, found their way through a pallet maze, ate apple cider donuts, dug around in a corn bin, and even made some new furry friends at the petting zoo. What a great experience to close out October and head into November! Have a great weekend, PACK! PS- Don't forget! There is no school on Monday!
https://youtu.be/k1jofYT_NU8

Reminder: As scheduled on the 2021-22 school calendar, there will be no school on Monday, November 1, 2021. Enjoy the long weekend! 🎃 🍁 🍂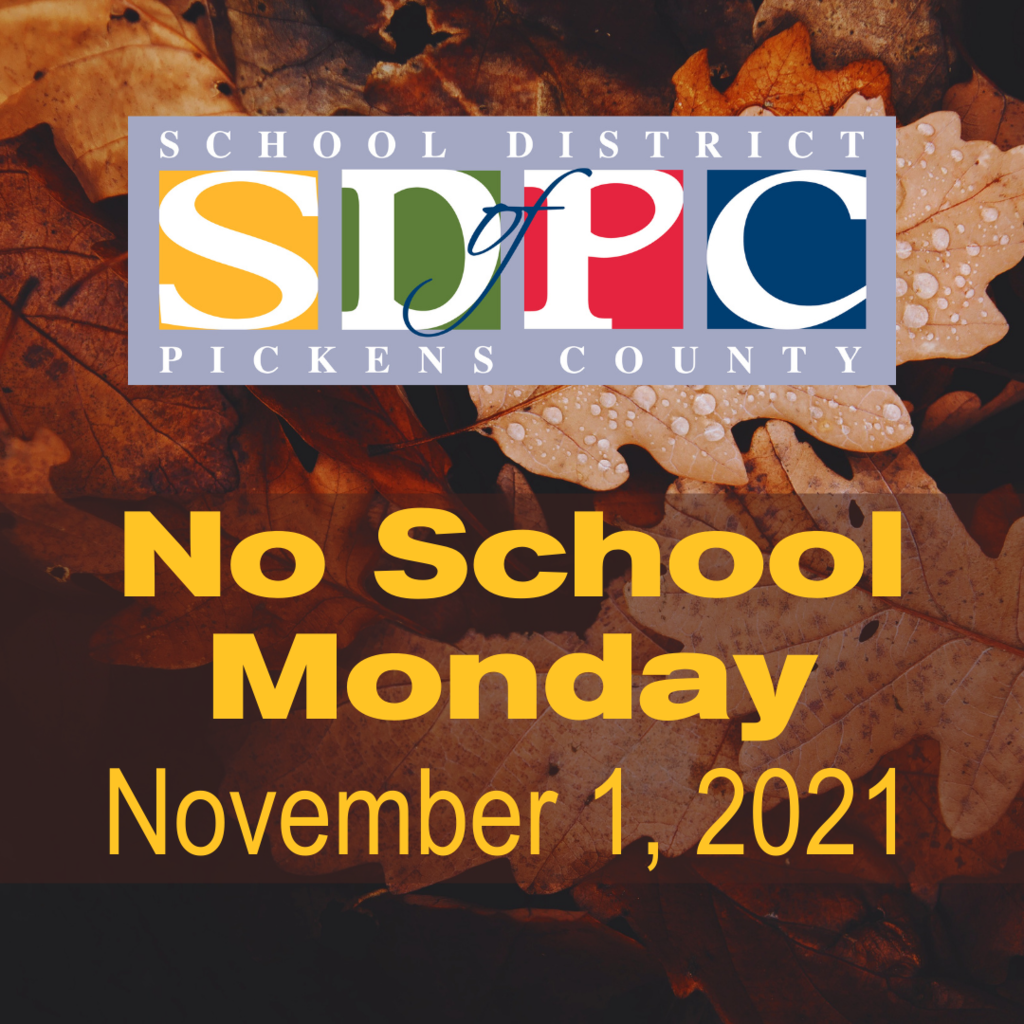 Happy Sunday LPS Families! Just a reminder that we kickoff Red Ribbon Week tomorrow with Camo day! Also, don't forget to send $4 for our LPS Fall Festival on Friday! It's going to be a great week at LPS!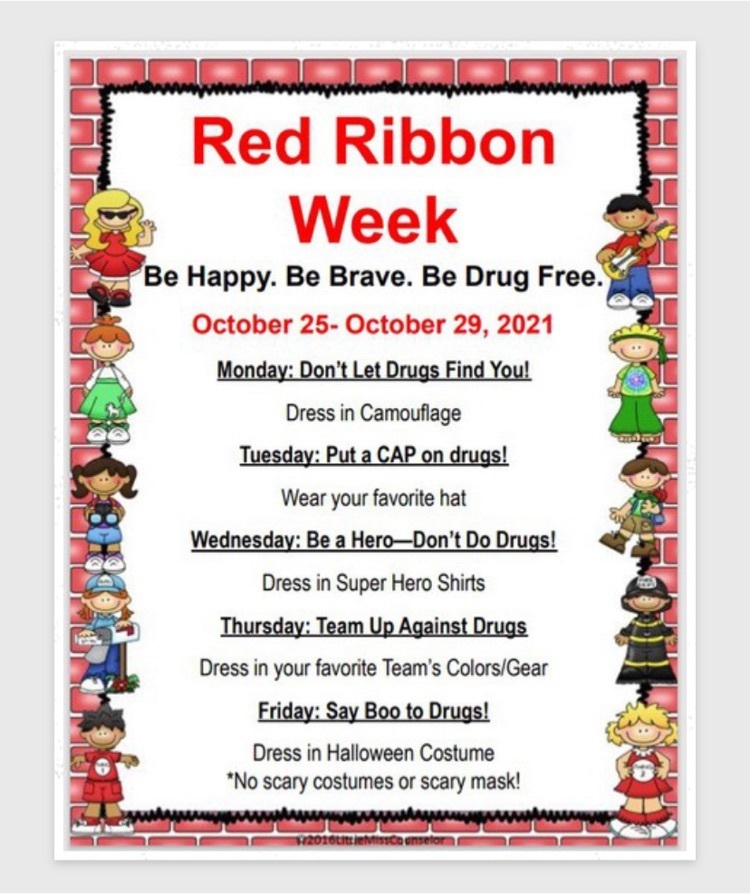 Good Afternoon, LPS Families! All fundraiser orders must be turned in by Friday! Orders received after tomorrow will not be able to be accepted. Thanks for all your support!

Thanks to all of you who came out for Family Night this week! If you weren't able to make it, packets are being sent home so your family can participate in our "One School, One Book" initiative too. If you don't receive a packet today, we've ordered more books and will send them home next week when they arrive! Until then, check out our Google folder with ALL the resources you need (you can even go ahead and start listening to the chapters read aloud by our teachers!):
https://drive.google.com/drive/folders/1Ymf9CntbLqfO8tPnhJjGwmismlIvp8Hk
We're reading Chapters 1 and 2 before Monday! Hope your family joins in to read (or listen!) along with us! Humphrey says, "Hope everyone has a GREAT-GREAT-GREAT weekend!"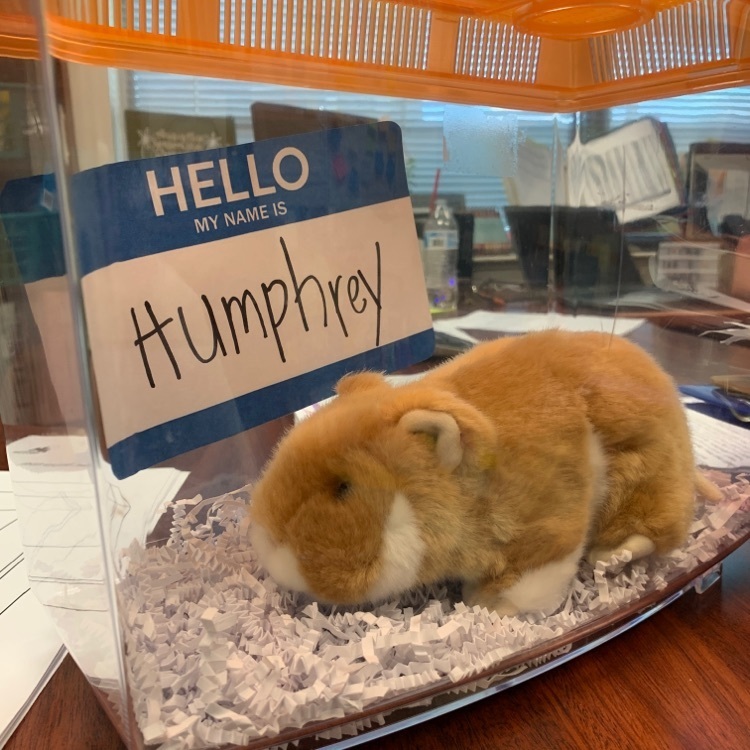 Mark your calendars: Second graders in the School District of Pickens County will complete Iowa/CogAt testing beginning tomorrow, Thursday October 14. We will test October 14-15, and October 18-20. Please ensure that your child eats a good breakfast and arrives to school on time on these days. Thank you for your help!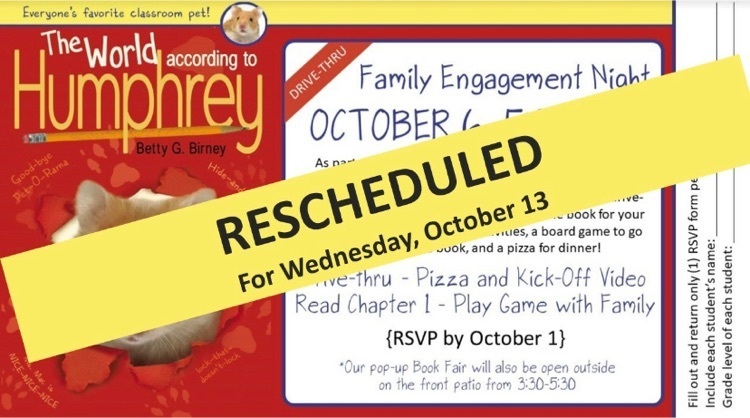 Hope everyone is enjoying their long weekend! Just a reminder to keep selling for our fall fundraiser! Once a student sells 3 items, a parent or guardian can fill out the "3 items" ticket on the prize poster for students to earn a roller bot prize! Let's see how many can sell 3 items by the time we return to school on Wednesday! All orders are due October 19! Thanks for your support!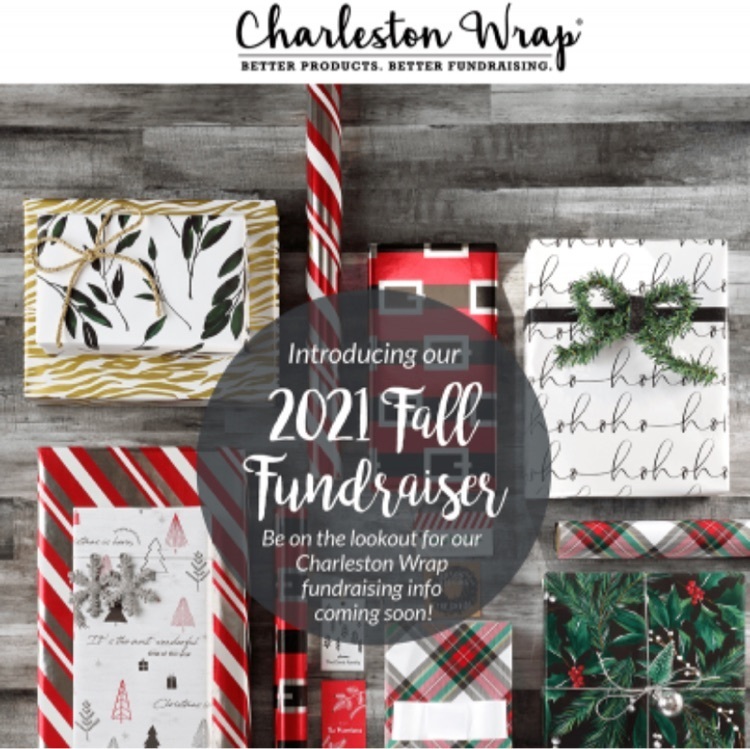 Due to weather, we are rescheduling our drive-through Family Night for NEXT Wednesday, Oct 13. Please mark your calendars! We will still have family book fair shopping this afternoon from 3:30-5:30 with social distancing. Come join us!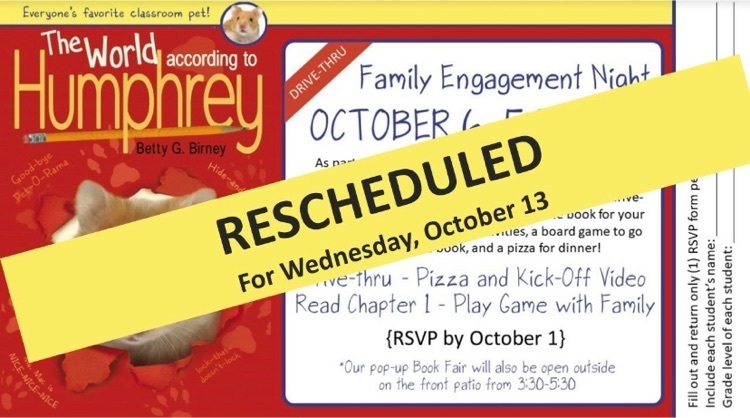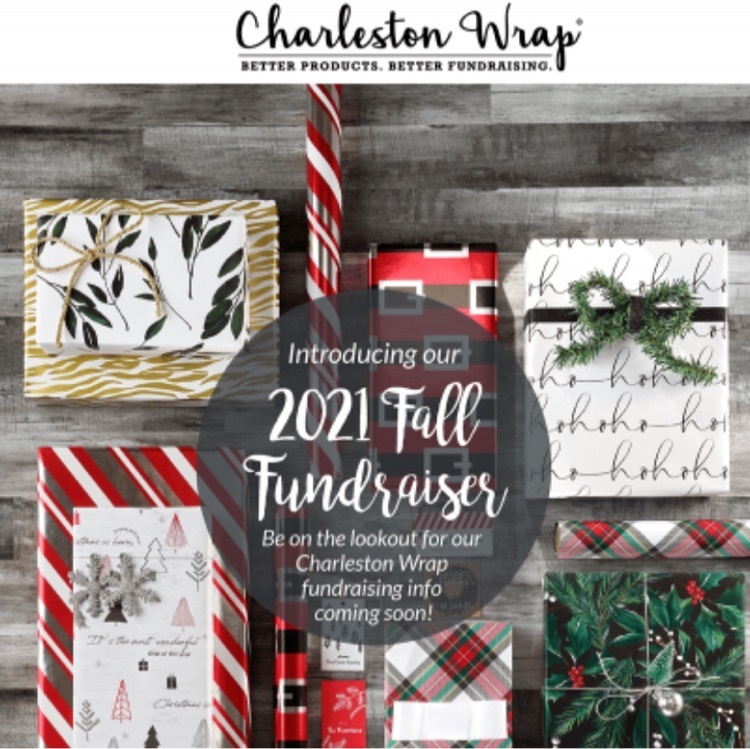 Next week, the Scholastic Book Fair will be here! (See corrected link for online shopping below!) Students will have the opportunity to shop with their class one day next week. The book fair will also be open on the front patio on Wednesday, October 6 from 3:30-5:30 for families to shop together! You can also shop online- check out the link here:
https://www.scholastic.com/bf/chastainroadelementarysch
Happy shopping!