Happy Monday from LPS! Just a reminder that Fall Pictures for students will be on Wednesday, September 22!

SDPC JOB FAIR Thursday, September 30, 2021 1-7pm Pickens County Career & Technology Center 990 Chastain Road Liberty SC, 29657 Join SDPC for our Job Fair on September 30. We will be interviewing candidates on site for positions including Teachers, Custodial Staff, Food Service Staff, and Grounds Crew. Those interested should apply at
www.pickens.k12.sc.us/page/join-our-team
(if unable to complete application prior to job fair, Chromebooks will be available to complete the application on site).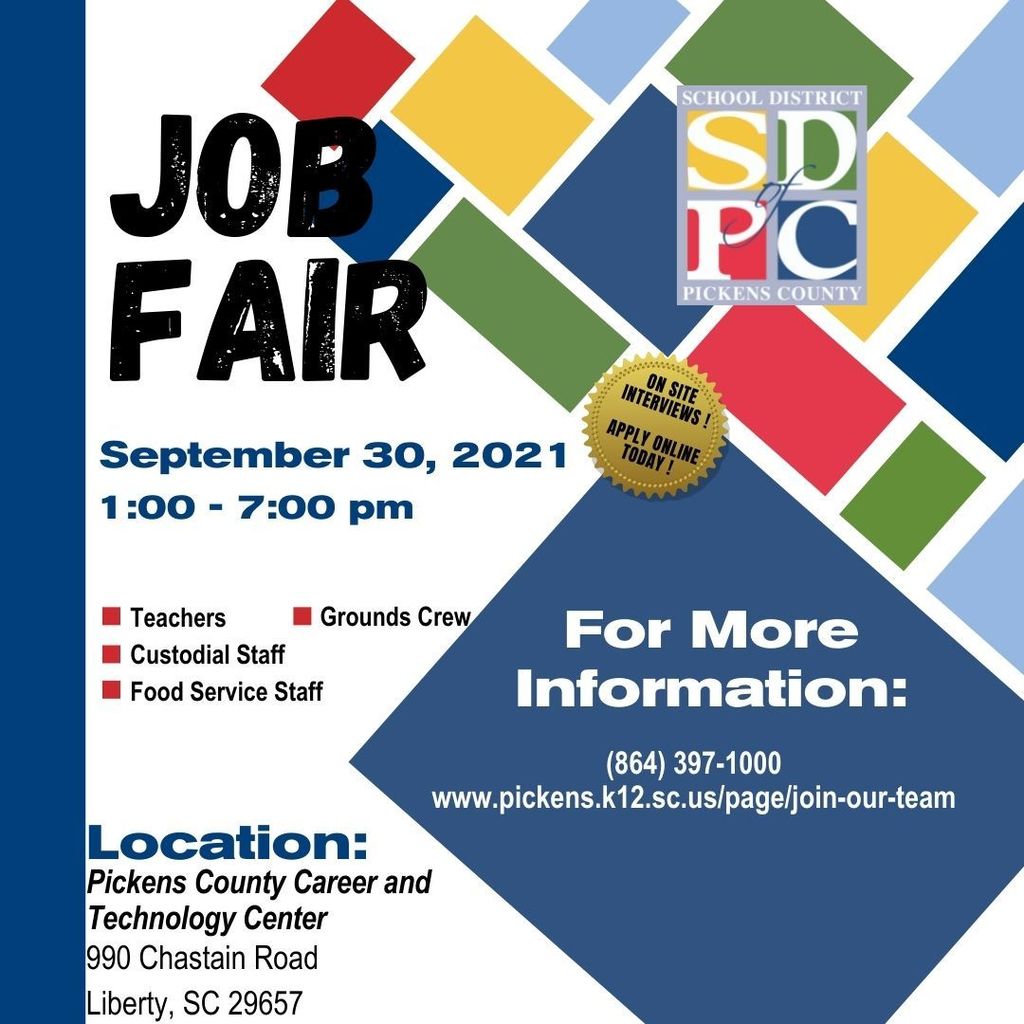 Just a reminder that there is no school on Monday! Enjoy your long weekend!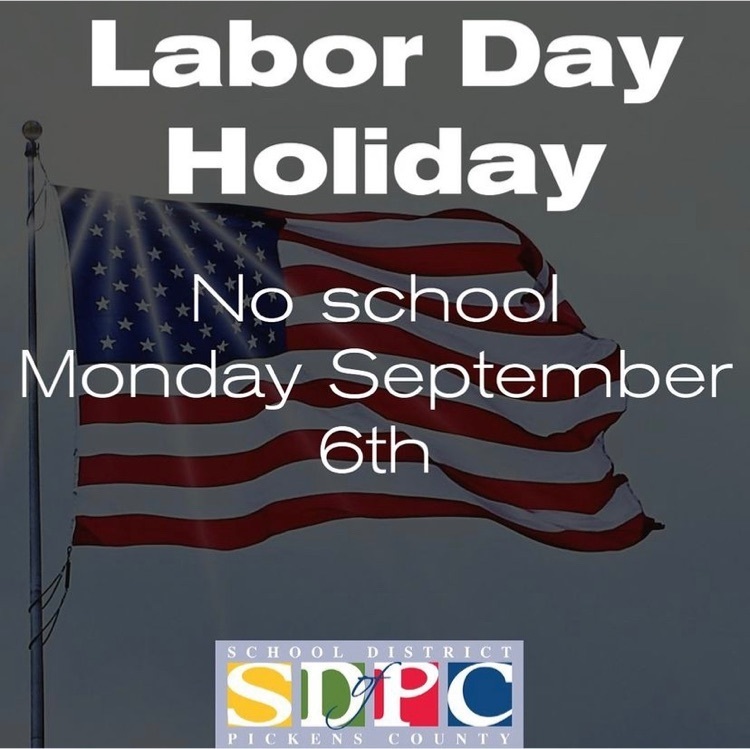 This just in: the Book Fairy is on her way to deliver library books to our Pre-K students! Mrs. Angie Stone, our fabulous Media Specialist, makes reading exciting for our community's youngest learners! We are so blessed to have her at LPS!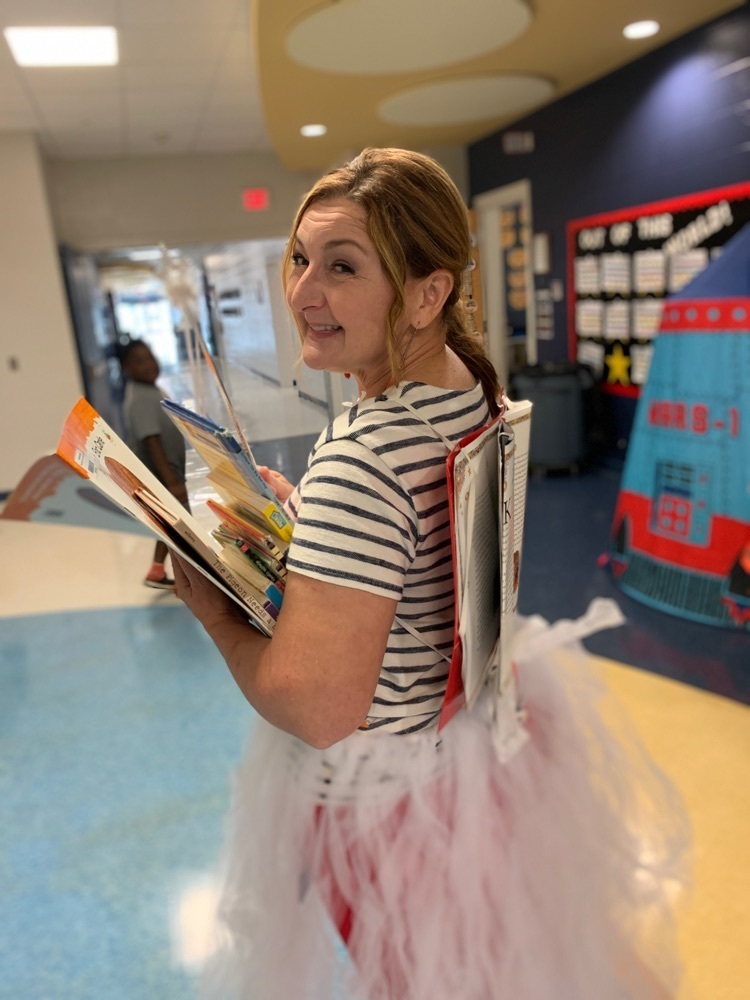 This just in: students at LPS are offered play and choice in their learning! Check out the smiles on these kiddos' faces while they work! Play + choice = engagement and ownership of learning!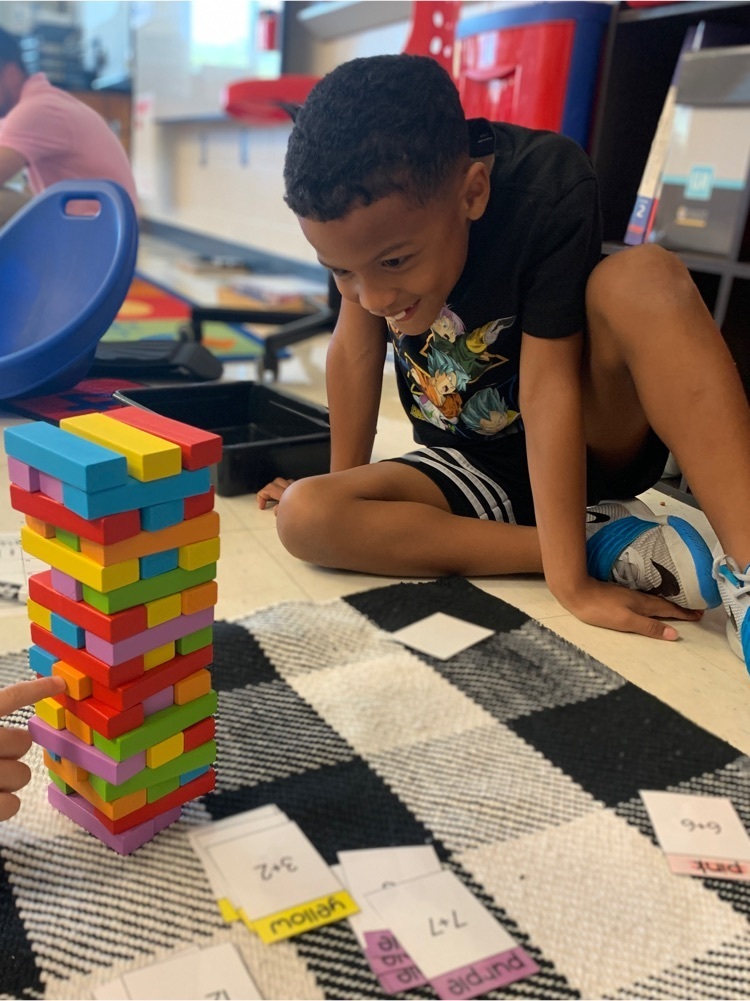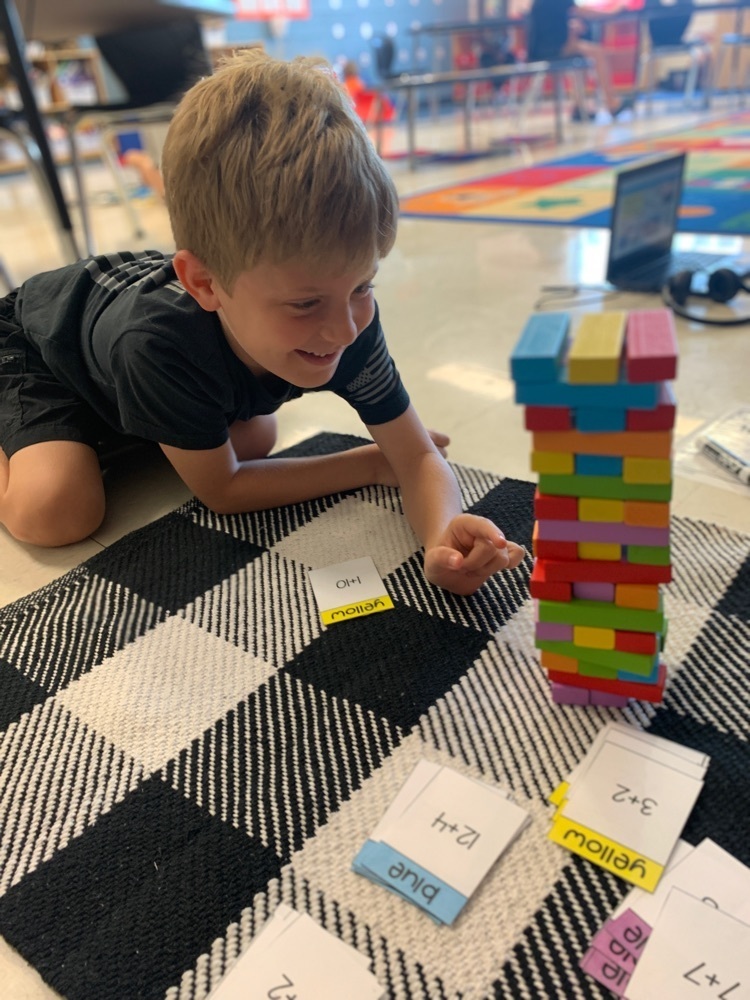 Happy Sunday LPS families! We look forward to seeing all of our students on Monday! Click the link for our latest LPS Newsletter:
https://www.smore.com/m1z6a

Just a reminder that we are still taking orders for t-shirts and magnets! Due to the temporary virtual week, we are extending orders through next Wednesday, August 25. Please fill out the order form sent home last week and send it in with exact payment or pay online through MySchoolBucks. Thanks for showing your Wolfpack pride!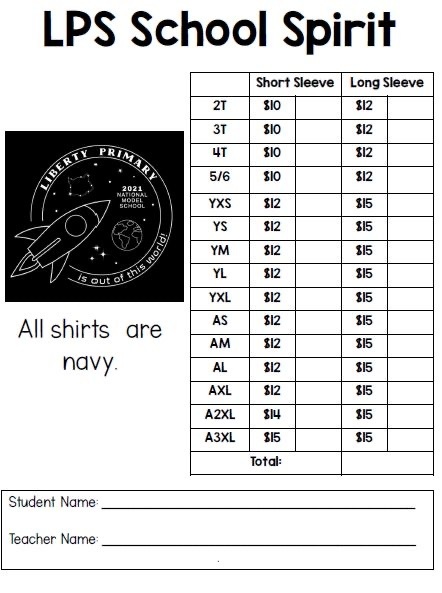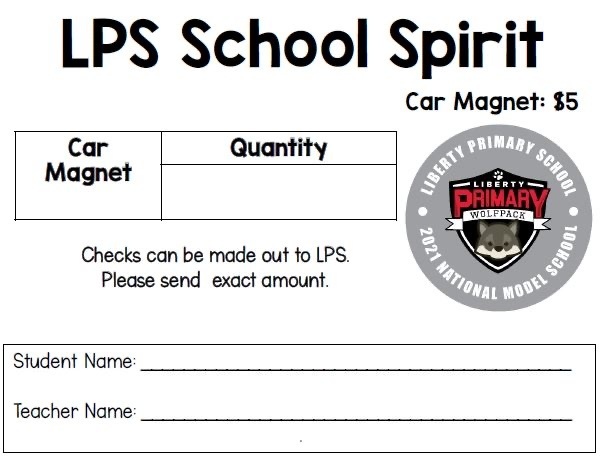 Thank you for your patience as we prepare for our Temporary Virtual Learning week. The newsletter linked below has all the information you will need. Be sure to connect with us on Schoology for individual teacher updates.
https://www.smore.com/gvsdz

PACK families, we will send out a school wide newsletter at 3:00 pm today. Please check Schoology, Facebook, and phone/text messages by then for information regarding this week's temporary virtual learning. Please be patient as we work to get everything ready for you. We can't wait to see our Wolfpack in person next Monday, August 23.

Get your "LPS Swag" here! Show your Wolfpack school spirit by purchasing this year's LPS t-shirt (short sleeve and long sleeve options available!) and LPS car magnet! Show off how PROUD you are that you're a part of a National Model School! Orders are due by August 20- let your teacher know if you need another order form. Exact change, checks made out to Liberty Primary, or pay through MySchoolBucks, please!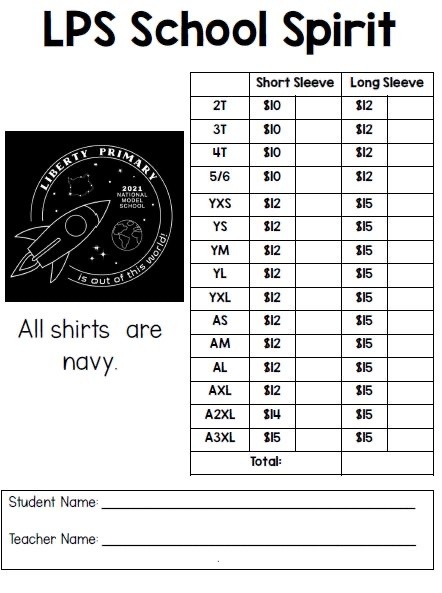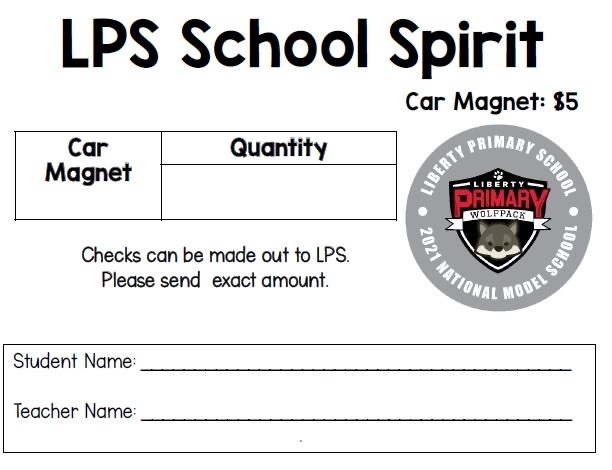 Our Wolfpack had a fabulous first week of school! We played, learned, worked together, and bonded as a class family! Have a great weekend, PACK! We'll see you on Monday!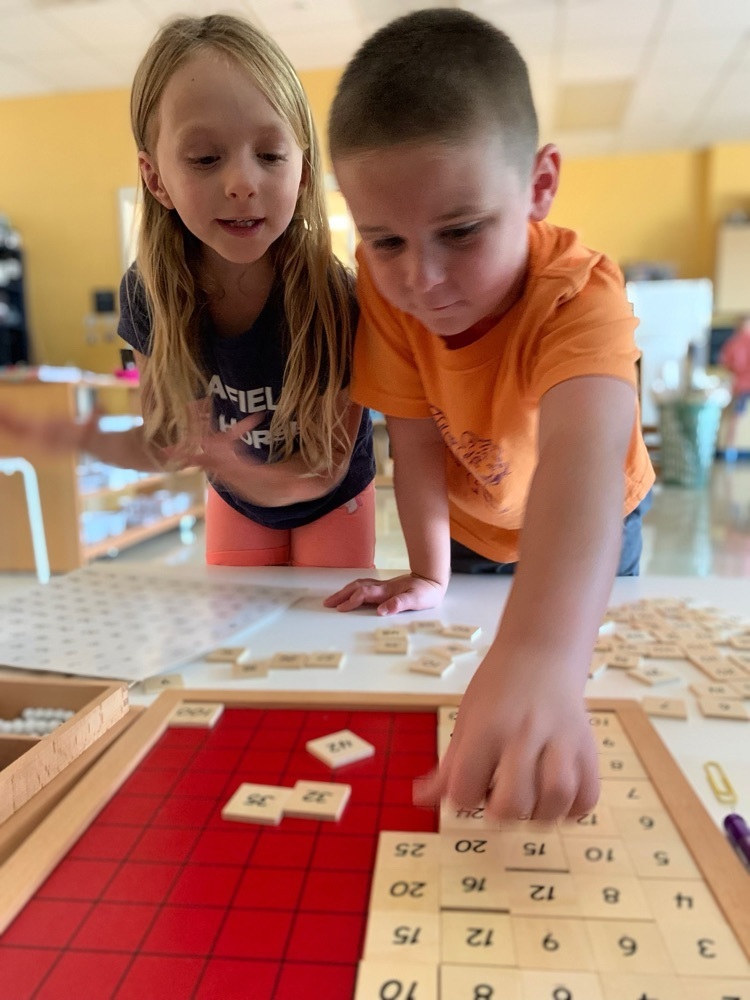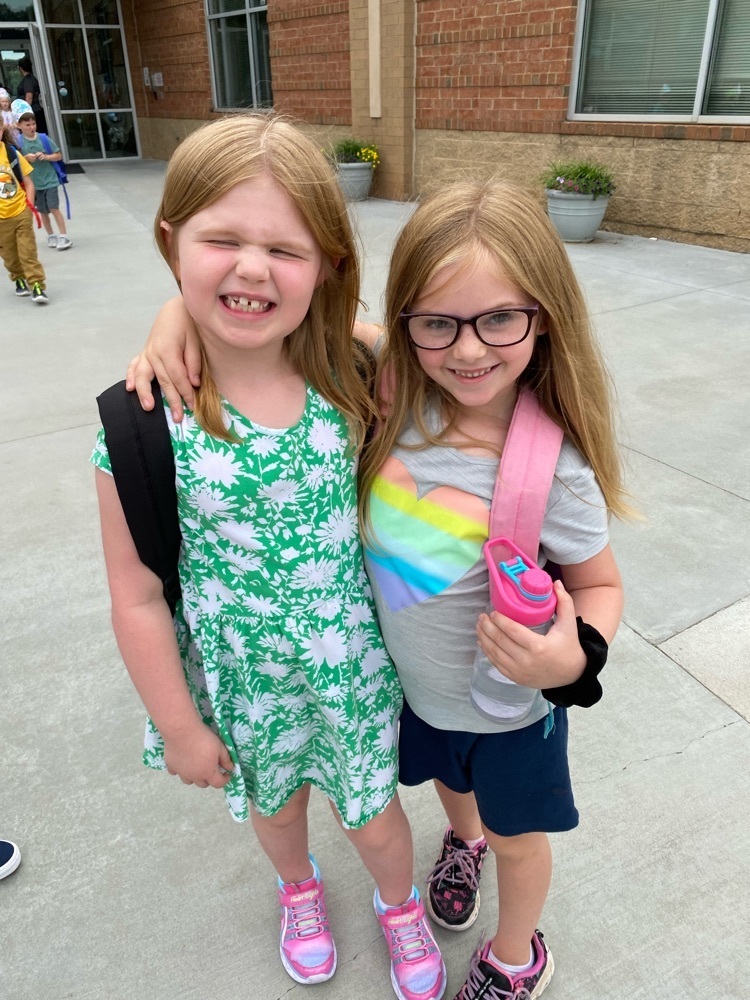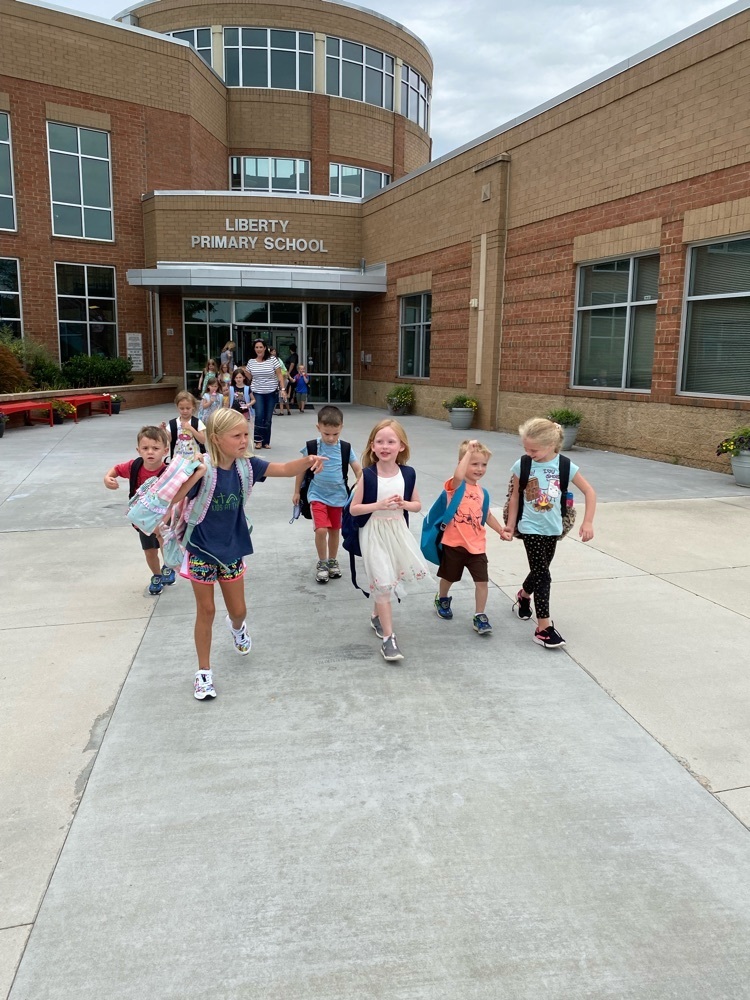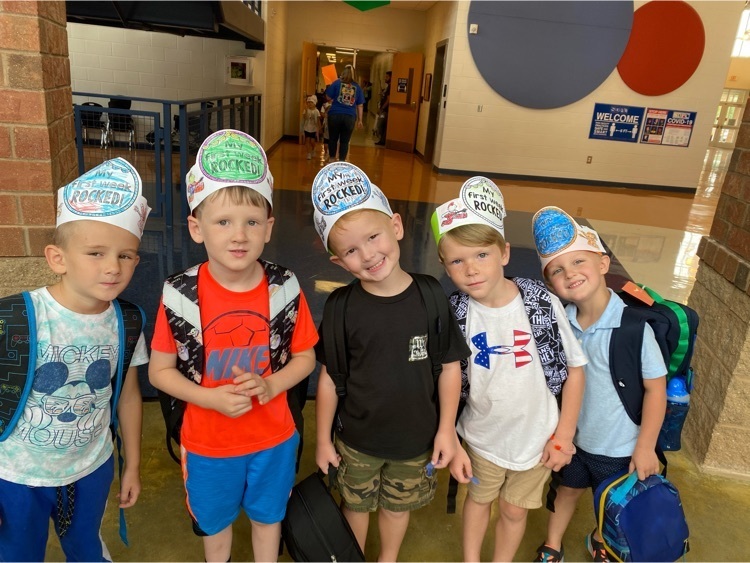 Good Morning LPS Families! Day 2 is off to a great start! Thank you for your patience with dismissal yesterday. It will get better everyday! One way you can help is to make sure you have your car tag. If you do not have your tag, please come by the front office before dismissal to get one! Make sure if you have multiple students, you show us all car tags. Please note: If you do not have a car tag today, you will have to park and go inside the school to show your ID and get a tag before picking up your student.

Check out our arrival and dismissal information by clicking on the link below. We can't wait to see our PACK tomorrow. We have also linked our Back to School Newsletter from last week below. Arrival and Dismissal Information-
https://www.smore.com/a524e
Back to School Newsletter-
https://www.smore.com/051kp

The School District of Pickens County is excited to begin the 2021-2022 school year on Tuesday, August 3. We have been working to finalize our school Back-to-School Safety Measures. Please carefully review the information on the attached infographic as we prepare to return for the 2021-2022 school year. Visit the SDPC website for full information. COVID Update page on the SDPC Website -
https://www.pickens.k12.sc.us/page/covid-19-info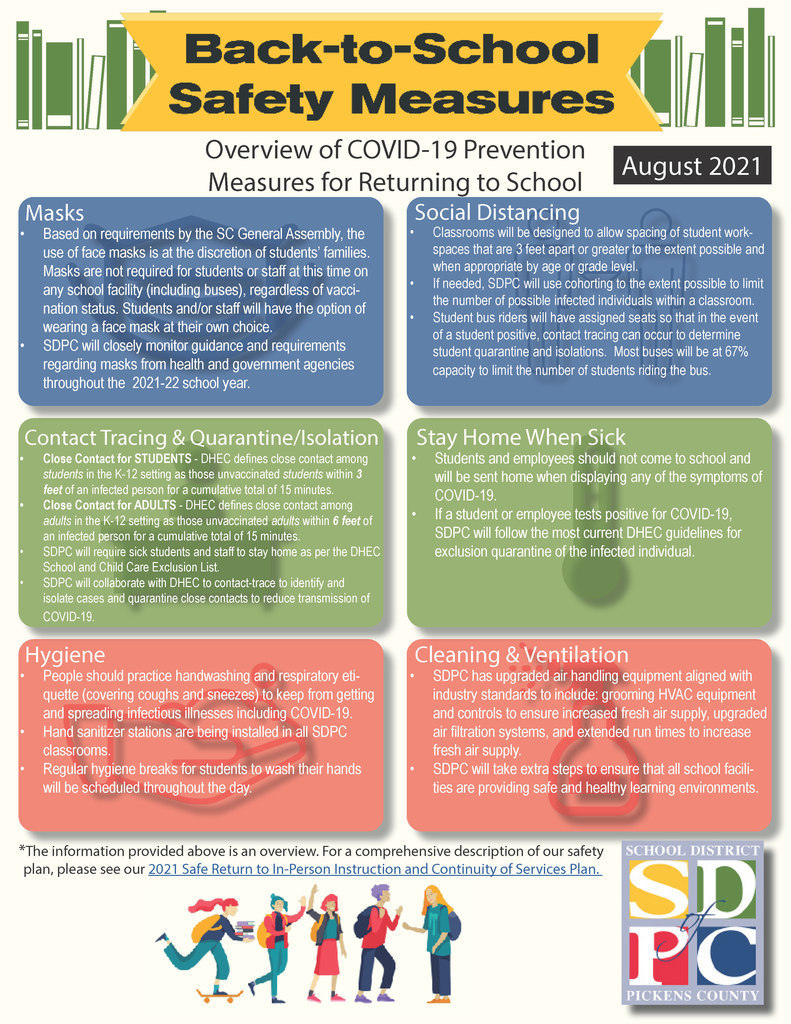 We are looking forward to seeing everyone at your scheduled appointment for our LPS Launch/Meet the Teacher tomorrow! One thing to note concerning parking/entrances: we will use the same entrances that we used last year, both for LPS Launch and daily arrival at school. See diagram. Blue Hall (2nd grade, Buyer, Park, Limbaugh) enters at the front entrance. Green Hall (K4, K5, Porter, Hester, McCall, Skelton) enters under the front awning. Red Hall (Montessori, K3, McGuire, Atcheson) enters at the side door. We can't wait to see our Wolfpack tomorrow!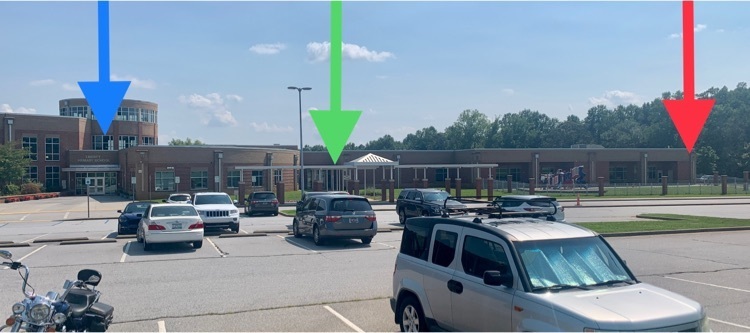 Click this link to access school supply lists for each grade! shorturl.at/luKXY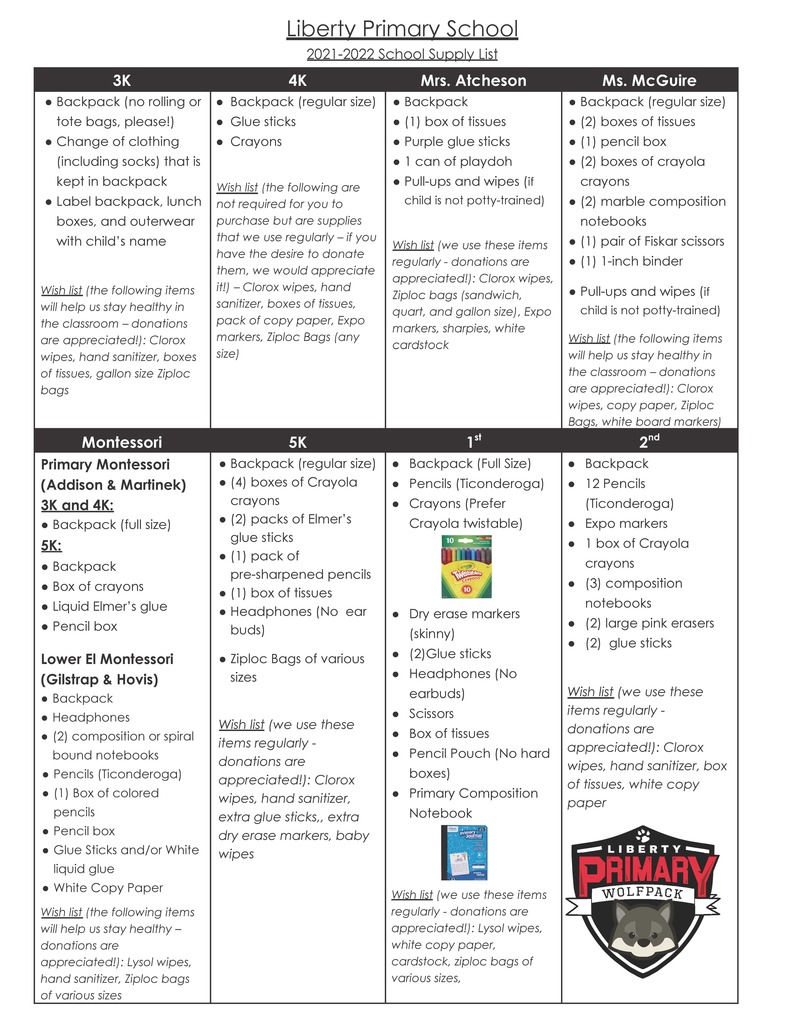 Schoology is a powerful learning platform in the classroom and at home. Download the Schoology App today for quick access to your student's grades, assignments, and announcements. Look for your Student Access Code when you visit your school in the coming days! #SDPCbettertogether